Instead of Flowers – Delivers Fresh Gourmet Meals
Due to a recent surgery I had, I was gifted with a gift certificate for Instead of Flowers. I was able to chose from over 20 meals- I could pick the serving size,  entrée, the side vegetables, salad and dessert for each meal.  The servings were large and the food was delicious.  There is no preparation, the food came ready to put in the oven or microwave. Instead of Flowers is a great gift alternative to show you care enough to send the very best. IOF is the perfect gift for new moms, to say get well soon, thinking of you, condolences, congratulations, happy birthday, happy anniversary, or just simply bon appetit.  The meals are prepared fresh on site daily. Therefore, they are able to accommodate special needs on menu preparations and do allow substitutions. They provide gluten free and vegetarian options as well.  You can order a gift certificate or you can actually order the meals @https://www.insteadofflowers.com/
**There is a delivery charge – so I used my complete gift certificate at one time and only paid the $20.00 delivery fee one time for several meals.**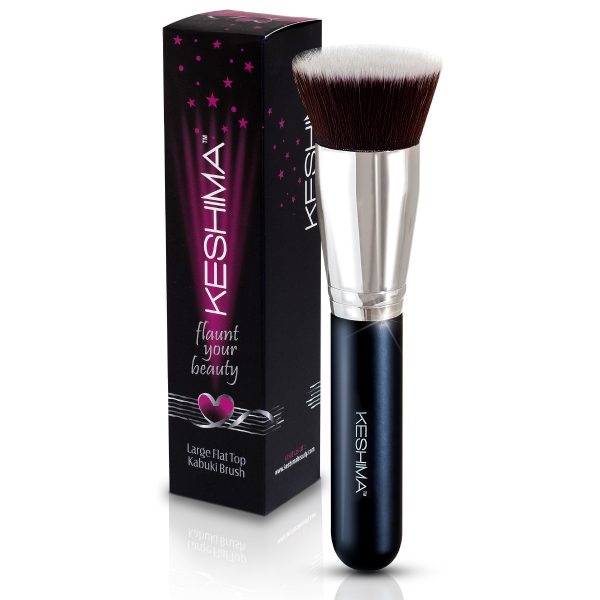 Large Flat Top Kabuki Foundation Brush By Keshima
Last month I received the Large Flat Top Kabuki Foundation Brush by Keshima as a gift.  I love it!! My foundation goes on so smoothly.  You can buy this from Amazon for only $10.00.
FIRM and SOFT premium dense bristle Kabuki makeup brush for all foundation types.

Ideal for liquid and creams as well as powders for PERFECT STREAK FREE blending and natural looking buffing.

Only Keshima brand brushes undergo a seven step process that guarantees NO SHEDDING and a long lasting Kabuki brush to bring out your natural beauty even under heavy usage.

Above Physical Therapy
Above Physical Therapy is the best physical therapy health center in the area. When you walk into a traditional Physical Therapy Clinic you are often walking into a large, brightly lit room filled with exercise mats and equipment. But at ABove Physical Therapy, they offer you a better experience. They have quiet, individual rooms for manual therapy and other services with the goal of maintaining you privacy and comfort through the course of your physical therapy treatment. For my hour appointment, I have my own physical therapist that is only working with me so I receive personal attention throughout my treatment. They take the time to listen to you and assess your condition accurately. Check out their website they offer a lot more than physical therapy – abovept.com.   Trust me, this is not your typical Physical Therapy Clinic – this is a first class operation where you are the VIP! They are located @ 4411 Suwanee Dam Rd – #330 – Suwanee, Ga 30024 Call 770-904-2332.
Netflix Documentary – DOGS
I am an animal lover and really enjoyed watching this documentary on Dogs.  This docuseries celebrates those bonds between people and their beloved four-legged buddies. "Dogs" profiles people and their pooches, telling stories from around the world — including Syria, Japan and Costa Rica — that prove the unconditional love one feels for their dog is a universal truth.  This documentary has amazing stories and will having you laughing and crying.  This is a must see show.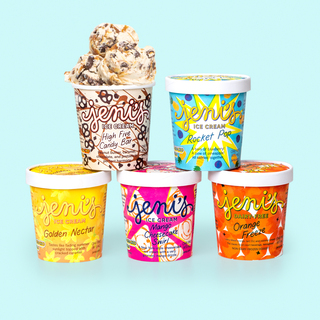 Jeni's Ice Cream
 My new favorite Ice Cream is Jeni's.  It is more expensive but so worth the taste.  Jeni's  Ice Creams  have a uniquely smooth texture and buttercream body, with bright flavor and clean finish (they don't use synthetic flavorings, dyes, or off-the-shelf mixes). Our family tried three different flavors and our favorite was Brambleberry Crisp Pint – incredible. Skillet Cinnamon Roll came in 2nd.  Our least favorite was Salty Carmel.  Can't wait till our next family gathering we will try more flavors.  You can purchase Jeni's at Publix, Whole Foods and Fresh Market. There are also several Jeni's ice cream shops around town. https://jenis.com/scoop-shops/#atlanta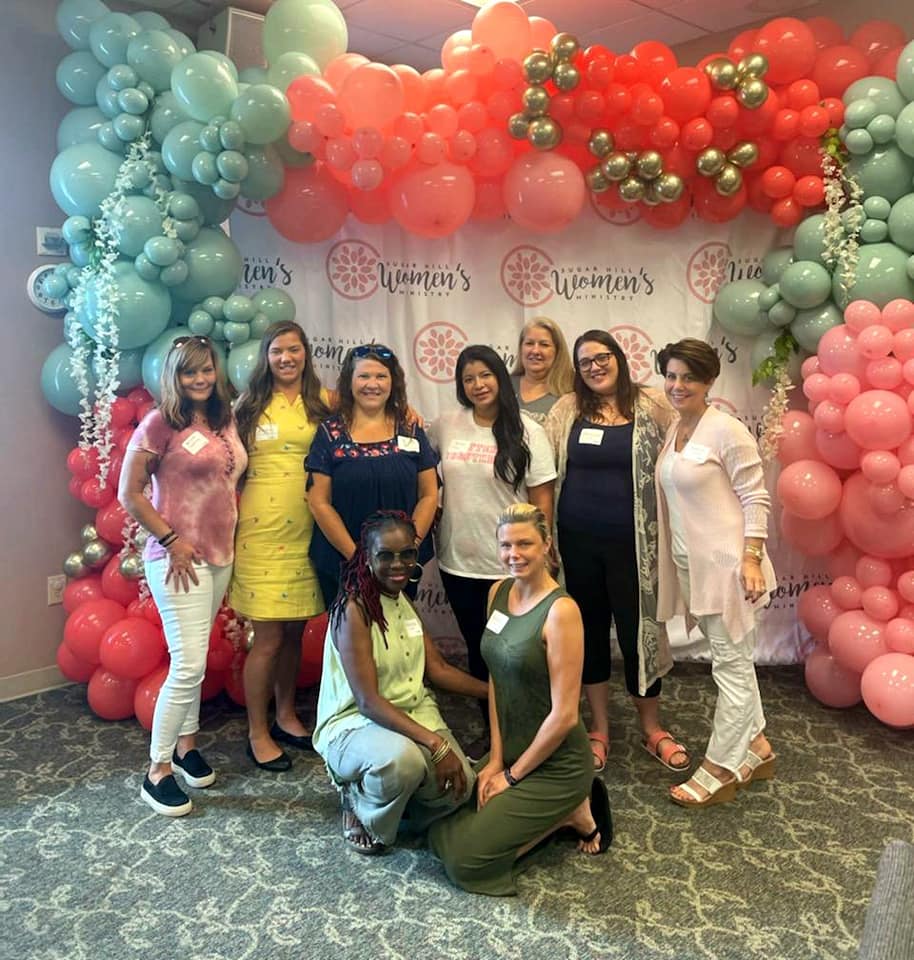 Magic Balloon Time – Johana Alvarez
Johana Alvarez is the best specialist/artist in town.  She just completed a large balloon decoration for our women's event and it was stunning.  She was able to do the balloon decoration the night before and it looked great the next morning for the event.  She completed a master piece – the pictures do not do it justice.  If you need any balloon decorations for a birthday, wedding or family reunion please call Johana.  You can reach her by cell: 407-787-7302,  [email protected] or @magicbaloontime(Instagram).

BISSELL AeroSlim Lithium Ion Cordless Handheld Vacuum, 29869
This small handheld vacuum is a must if you have children eating in your car or your pets shedding in the car. This handheld vacuum also comes with a crevice tool and dusting brush that is perfect for cleaning your computer keyboard and small places.  You can actually charge this Cordless Vacuum in your car. It is compact and you can store it anywhere for your on-the-go cleaning!! This would even be a great gift for a baby shower. I bought my on amazon for  $39.99 Click here to purchase!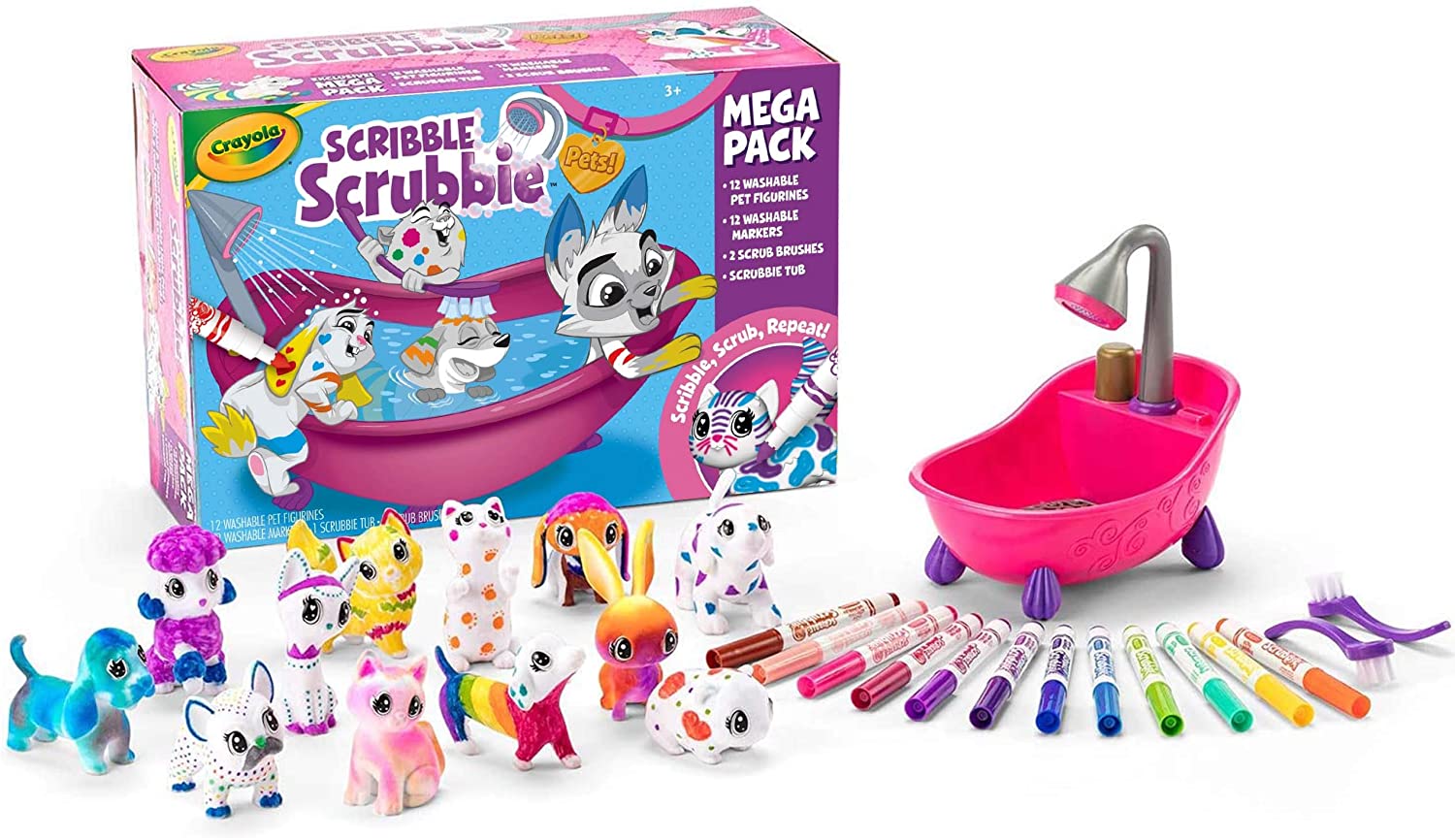 Crayola Scribble Scrubbie Pets Scrub Tub Animal Toy Set, Gift for Kids, Ages 3, 4, 5, 6
 My 2 year old granddaughter loves this toy.  You color the pets with the washable markers and then you place them in the Scrub Tub (actual water comes out) and the color comes off and you start again. All kids love to play in water and this is a fun toy!  Crayola Scribble Scrubbie Pets Scrub Tub Animal Toy Set includes 4 Washable Animal Figures, 1 Scrub Tub, 1 Scrub Brush,  and 6 Washable Markers. This is a great gift for boys or girls. This set comes with 4 animal figures and cost $19.97 from Amazon.   If you have more children you might want to get the mega set that comes with 12 animal figures and cost $32.24.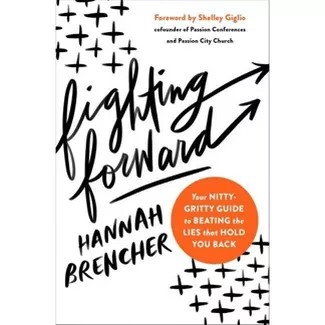 Book – Fighting Forward by Hannah Brencher
Hannah Brencher is one of my favorite authors and she is local to Atlanta.  What I love about Hannah is that she is real and shares her personal stories that I can relate too. This book is so practical for everyday living and how to move forward.  Hannah gets real about fear and shame and exposes the truth of the victorious life available to us. As you read this book, you find a newfound strength to keep showing up and a clarifying confidence in who God created you to be. Hannah teaches you how to move forward in your purpose.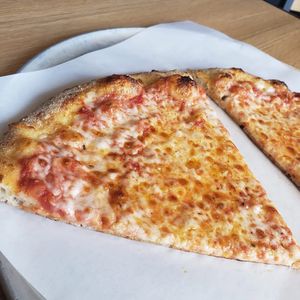 2NYers Pizza
2 NYer's Pizza, located in Sugarloaf Marketplace in Duluth, GA, is run by Kevin and Franky, both from New York. Kevin is from Long Island and Franky from Brooklyn. They both began working in the restaurant industry in their early teens. With a shared belief in quality, delicious food, and exemplary customer service, 2NYER'S Pizza opened in October of 2020. For them, they are not servicing customers; they are serving their families. With over 60 years of combined restaurant experience, they came together to bring the New York pizza experience to Georgia. I have eaten here a couple of times and really enjoyed the pizza – not a lot for atmosphere just good pizza.  2200 Peachtree Industrial Blvd.  470-336-7874   https://2nyerspizza.com/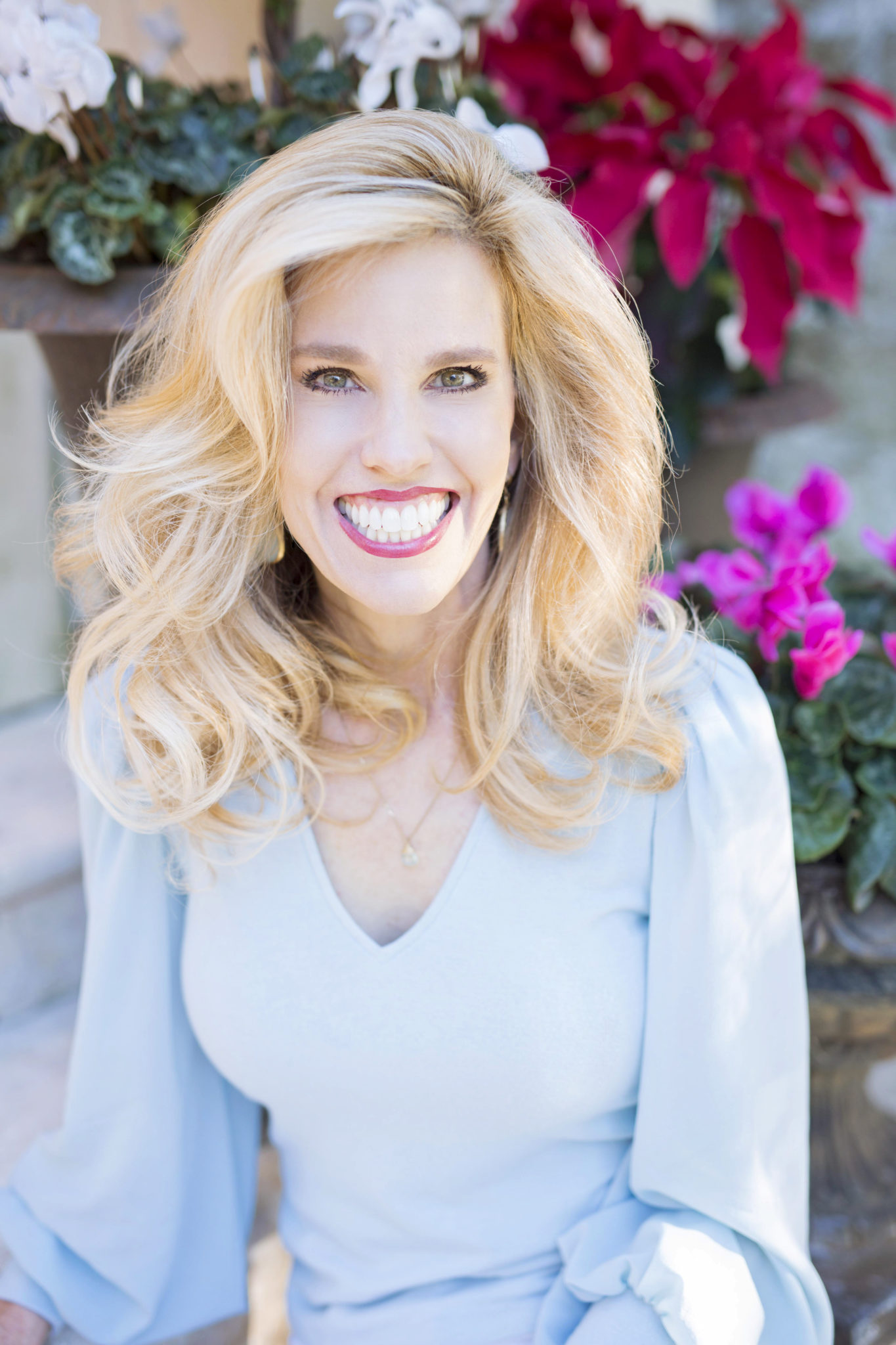 FUN INSTAGRAM TO FOLLOW – TURTLECREEK LANE
I enjoy following Jennifer Houghton from Dallas, Texas.  She enjoys decorating and putting her whole life on social media.  My favorite is when she decorates her house over the top with holiday decorations. She also shares some great recipes and her favorite products. The videos are always fun and upbeat.  https://www.instagram.com/turtlecreeklane/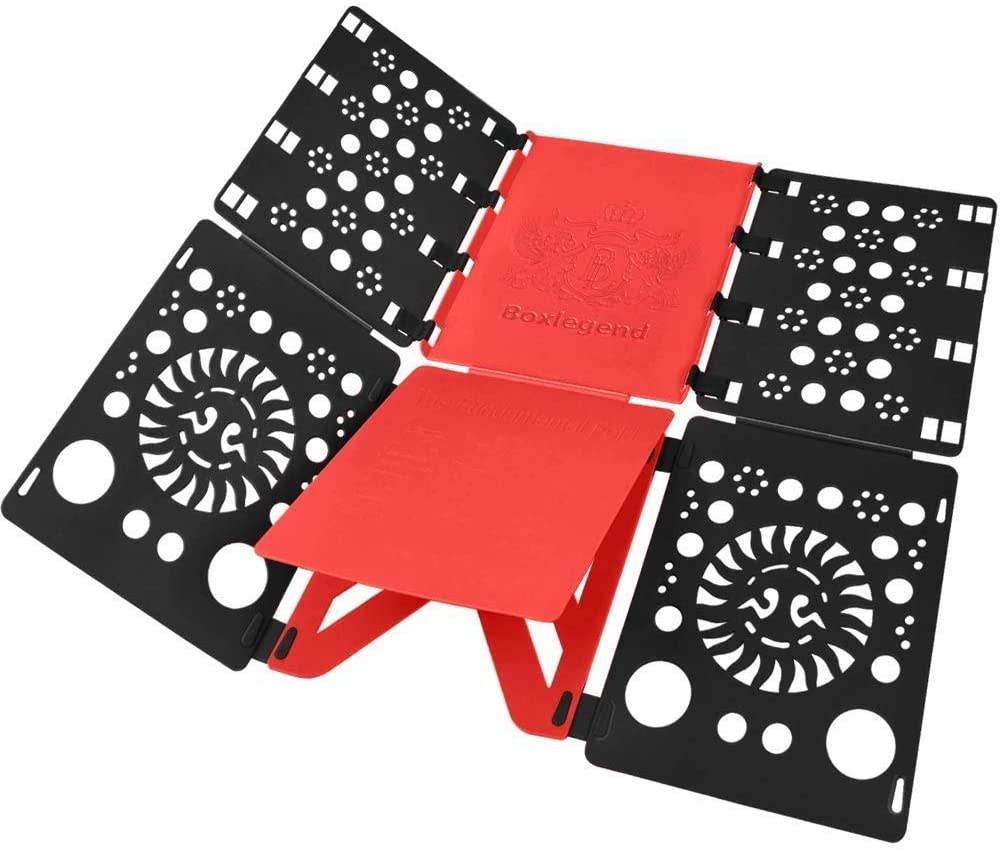 BoxLegend V2 Shirt Folding Board t Shirts Clothes Folder Durable Plastic Laundry folders Folding Boards flipfold (Adult)
Folding t-shirts has never been my speciality.  I have just recently started folding all my t-shirts to save room in the closet and I love this flipboard.  With the help of the BoxLegend, my t-shirts are folded perfectly every time.  I would highly recommend this t-shirt folder($16.99) from Amazon.

OXO Good Grips Non-Stick Pro 12-Cup Muffin Pan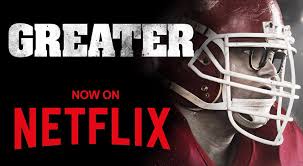 NETFLIX MOVIE: GREATER
This is a great movie that combines football, family and faith.  A true story, Brandon Burlsworth is perhaps the greatest walk-on in the history of college football. Brandon had always dreamed of playing for the Arkansas Razorbacks, but was considered too short and too fat to play Division I. Greater is a wonderful movie inspiring us to never give up and go for our dreams.  This is a great movie for the whole family.  I was very inspired with the powerful message of this movie.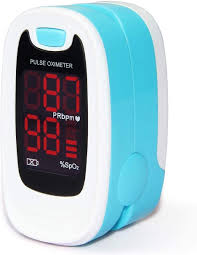 CONTEC LED CMS50M Pulse Oximeter,SpO2 and PR Value Waveform Blood Oxygen, Neck/Wrist Cord
This gadget is a must for every home during the COVID pandemic.  The Oximeter keeps tabs on how your heart / lungs are moving hemoglobin that's saturated with oxygen out to the rest of your body, this can help you know if there's a possible issue or your in good shape. This did come in handy when COVID came to our home during the holidays. Purchased it through Amazon for: $25.99  https://www.amazon.com/dp/B07D8R4G5H?psc=1&ref=ppx_pop_dt_b_asin_title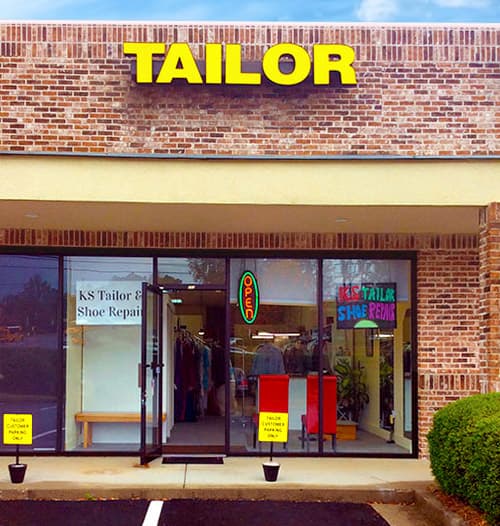 K&S Tailor Alterations and Shoe Repair
Michaela Jordache owns K&S Tailor Alterations and I have been using her for years for alterations.   With over two decades of experience, Michaela has completed thousands of suit, gown and dress alterations for beauty pageants, proms, weddings and hundreds of other formal events at affordable rates.  She is wonderful to work with and is extremely talented.  She is located at 1035 Medlock Bridge Road in Duluth.  Her hours are Monday-Friday 10:00 am – 6:30 pm and Saturday 10:00 am – 3:00 pm.   You can reach her at: 770 476-9419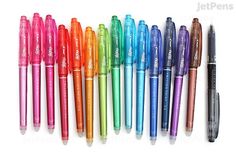 PILOT FriXion Clicker Erasable, Refillable & Retractable Gel Ink Pens, Fine Point, Assorted Color Inks, 10-Pack
The Frixion Erasable Gel Pens  write smoothly and the best part they erase as well. These pens are great for writing letters, journal entries and  notes in my Bible.  When I make a mistake these pens erase so easily and keeps my handwriting looking perfect.  I have ordered many colors of the Pilot Frixion Pens and the Gel Highlighters as well. You can order in many colors and pack sizes from Amazon.

Nothing Bundt Cakes
Love the Nothing Bundt Cakes.  They have 9 different flavors and even a flavor of the month.  This month the featured flavor is Peppermint Chocolate Chip. Not only do they have a variety of flavors to chose from they have a variety of sizes.  You can have Bite-sized Buntinis, Bundtlets(perfect for 2), 8″ Bundt Cake, 10″ Bundt Cake (serves 18), or a Tiered Bundt Cake(serves 26). Over the holidays, we received a Bundtlet Tower with consisted of 3 Bundtlets and they were all different flavors. We really enjoyed tasting the 3 different flavors.  These cakes are delicious and freshly made. For a location near you: http://nothingbundtcakes.com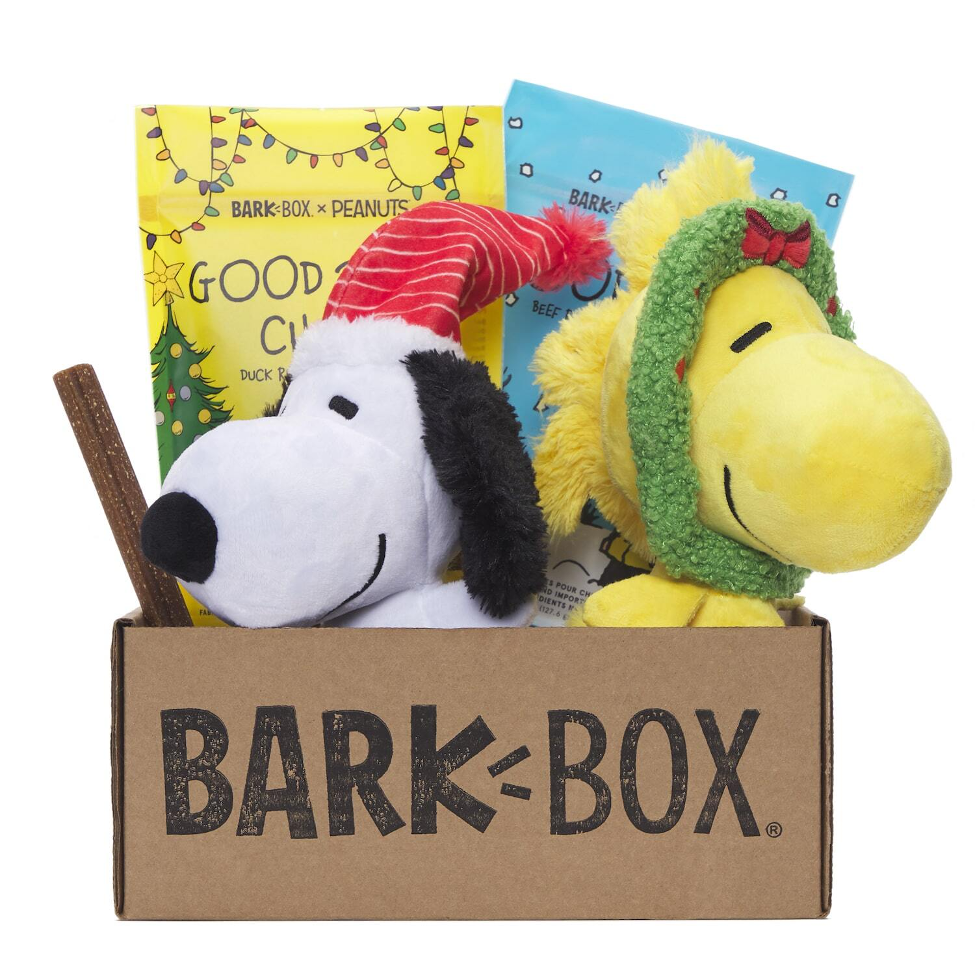 Bark Box
My dogs have been receiving a subscription to Bark Box for several years. Every Bark Box has 2 innovative toys, 2 all-natural bags of treats, and a chew, curated from each month's unique themed collection. My 3 dogs get so excited when I open the Bark Box. When you subscribe, they will send a box appropriate for your dog according to weight and breed. The subscription is $23.00/month and I have been pleased with the quality of the treats and toys. You can start your subscription today at Barkbox.com.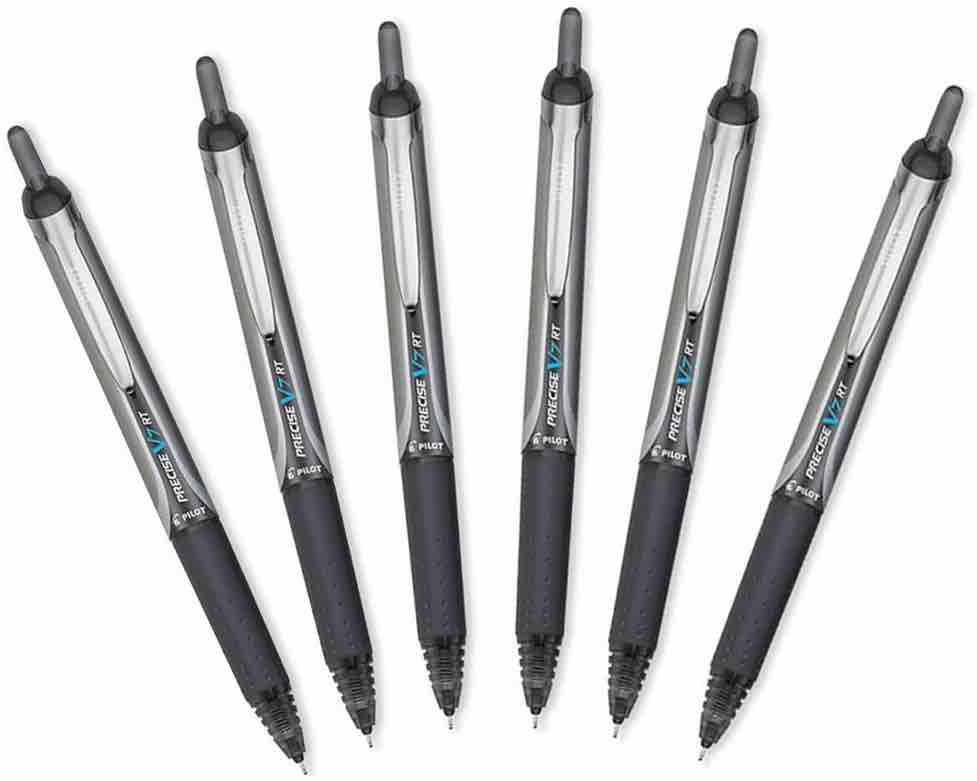 Pilot Precise V7 RT Retractable Rolling Ball Pens
My favorite writing pens is the Pilot Precise V7 RT Retractable Rolling Ball Pens, Fine Point, Black Ink. I order these from Amazon Prime for $11.00 for a 6 pack. These pens write incredibly smooth and has a great rubber grip.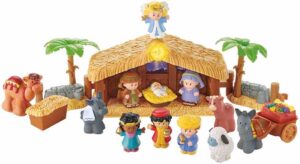 Fisher-Price Little People Christmas Story
For years, I have been buying this Fisher-Price Little People Christmas Story for Children's ministries and this year for my 19-month-old granddaughter.  This toy is a great way to recreate the holy nativity and share the spirit of the season.  It includes the stable, manger, 12 little people and 5 accessory pieces.  The pieces are sized exactly right for little hands.  This is a toy that will last for years and very toddler friendly.  You can purchase this toy for $33.99 through Amazon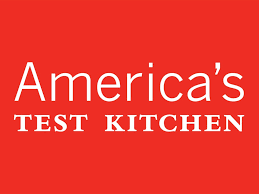 American Test Kitchen
This is a website with everything you need to know about cooking.  If you are passionate about cooking and want to learn to cook with confidence this website is for YOU!  American Test Kitchen helps curious cooks become confident cooks. (Est. 1993). They test cookware and supermarket ingredients to find the best quality products for home cooks. This site contains instant access to thousands of recipes, how to videos, ratings, and more. When you pay for the yearly membership you also get access to Cook's Illustrated and Cook's Country website.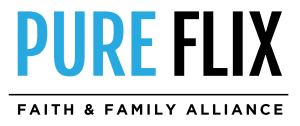 PureFlix.com
We just got a yearly subscription to Pure Flix and love it!!!  These are movies and television shows you can watch with the entire family and I can promise you they will align with your faith and values.  The mission of Pure Flix is to influence culture for Christ through entertainment.  You will find thousands of feel-good movies, inspirational documentaries, laugh-out-loud TV shows, and uplifting original content. This week the cost is only $83.33 for the year.(Usually $100.00)  You can try out a free trial period before you purchase.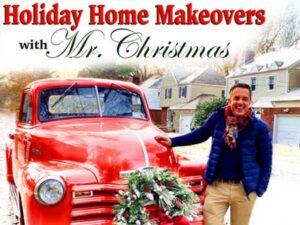 Netflix – New Show – Holiday Home Makeover with Mr. Christmas!
This is a great show with only four episodes to get you into the Christmas spirit.  Bradley and his team do magical Christmas makeovers in different families homes.  The best part, Bradley provides tips in order to help  us all take our home decorating and traditions to the next level. Fun show for the family to watch.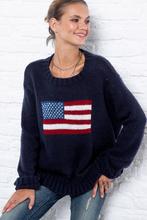 Wooden Ships by Paola Buendia
Just ordered my first sweater from Wooden Ships and I love it! The is the most comfortable knit sweater with a touch of slouchiness. This sweater is well made and worth the money! I can't wait to order my next sweater.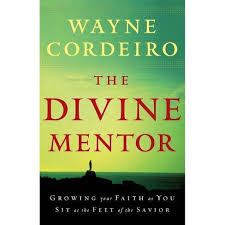 The Divine Mentor by Wayne Cordeiro
Want to develop the discipline of reading God's Word daily? The Divine Mentor challenges you to develop a lifelong habit of reading God's Word. I have taught many women how to read God's Word with the insights from this book. When you learn to enter into God's Word daily your life will be changed. Wayne teaches you how to develop a daily self-feeding program from the Bible and how to be daily, hourly mentored by God's Holy Spirit, and I can promise you this, your life will undergo an unprecedented change for the better. I have given many of these books to my friends. Click here to order book:
Amazon for $10.99
.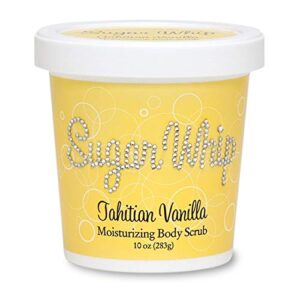 Sugar Whip Tahitian Vanilla Moisturizing Body Scrub
This is my favorite body scrub!!! NATURAL SUGAR EXFOLIANT – Slough away dead skin cells that can make the skin look dull, rough and dry. Made with pure cane sugar, a nourishing and delicate exfoliator for all skin types. The Sugar Whip Flavor smell incredible but there are also 17 total fragrances. This is great for a gift! Order this from Amazon.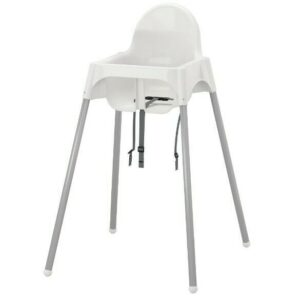 Antilop Highchair
My daughter has this as an extra highchair when friends come over with their children and for travel.  ANTILOP high chair is easy to take apart(legs come off easily) and bring along so your child sits safely whether you are at home, at your friend's place or at a restaurant. Easy to disassemble and transport. This chair is only $20.00 from IKEA.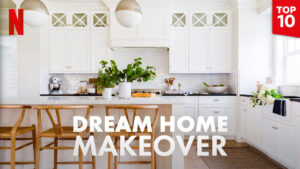 DREAM HOME MAKEOVER
Dream Home Makeover is a fun show to watch on Netflix. As one of the first design influencers on Instagram, Shea's fresh approach quickly attracted a long client roster and loyal following. Studio McGee has become one of the leading innovators in the interior design industry. Check out the rooms and homes they design for real clients on Netflix.
COTTON CALF KITCHEN
Just went to Cotton Calf Kitchen. A contemporary American steakhouse that is delicious. We had steaks and seafood and enjoyed every bite. Great ambiance, service and food! Safety measures were being followed from start to finish. You must have a reservation in advance because it is that good. (706) 684-0410
9924 DAVIS STREET, SUITE 9, BRASELTON, GA 30517,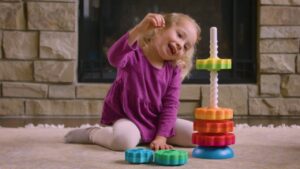 FAT BRAIN TOYS SPIN AGAIN KIDS STACKING TOY
New Favorite Toy: Fat Brain Toys Spin Again Kids Stacking Toy
Set of 6 vibrant, graduated discs that spin down a corkscrew pole and stack up any way you want; discs alternate between flower and star-burst shapes, feature 2 colors each. $29.00
Check it out on Amazon and catch the video
here
.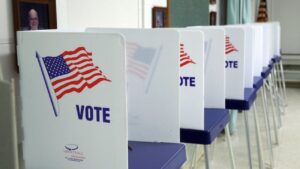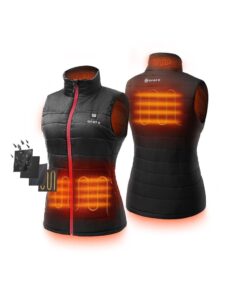 ORORO HEATED VEST
The Ororo Heated Vest Light weight, I posted last year and it is one of my favorites. I wore this all last winter. If you are outside for sports, dog walking, hiking, etc. you need this heated vest for the winter. Great Christmas Gift. The best price is Walmart and Amazon.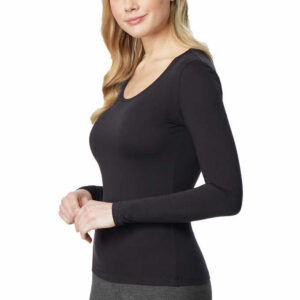 32 DEGREE LADIES HEAT TEE
32 Degree Ladies Heat Tee – 2-pack(Costco) This is a thin layer fitted shirt to wear under your regular clothes without added bulk but they keep you warm. They are stretchy and do not constrict your movements. They are true to size. Cost 15.00 for a 2 pack at Costco.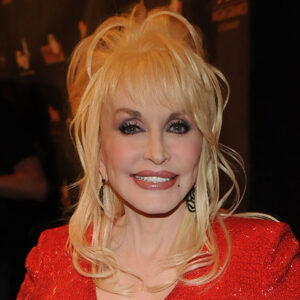 NETFLIX DOCUMENTARY ON DOLLY PARTON
Netflix Documentary on Dolly Parton was fascinating. There's nobody quite like Dolly Parton. From the documentary you learn she is a musical genius, a savvy business woman and has a passion for life. This show will inspire you to live an intentional life!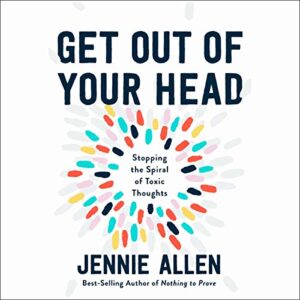 BOOK: GET IT OUR OF YOUR HEAD by JENNIE ALLEN
Get Out of Your Head by Jennie Allen. In this book, Jennie helps you learn how to reclaim your thinking patterns that are keeping you stuck. Change is possible. You can live free. I bought this on Amazon: $15.37